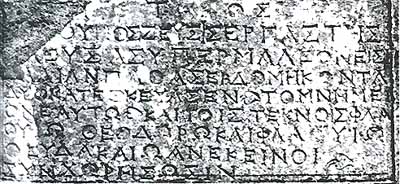 Denizli in western Turkey, is one of the leading cities of the country, by population approaching 1 million, in excess of $3 billion exports annually. According to archaeologists, Denizli has 7000 years of textile, and trade history.
The main source of wealth in Denizli, and its surroundings in the ancient period was textile, and the trade that developed accordingly. Today, the city of Denizli owes its worldwide success in the field of textile to its long history of 7000 years because the people of this region have experienced the golden age in the textile trade since the Hellenistic Period (3rd century B.C.)
The route of Menderes in the ancient period was more important as a trade route. This road carries the trade volume from the interior to the port of Ephesus.
Hierapolis in the Lycos Valley, lived its golden age in terms of development in the 2nd-3rd centuries A.D. Fabrics woven in the city were exported to Italy and at the same time union coins were printed by establishing a tight trade relationship with the cities of Western Anatolia (Ephesus, Bergama, Smyrna, Sardes, Aphrodisias, etc.).  In terms of production and dyeing of textile products, weaving carpets, and rugs, Hierapolis looks like a factory city of the ancient period. This production was carried out together with the other Lycos Valley cities, Laodikeia, and Colossai.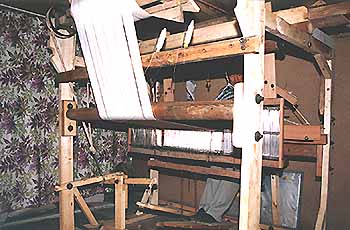 An old weaving loom in Babadag / Denizli
Inscription detail from the Mausoleum of the merchant Flavia Zeuxis (1st Century A. D.). Here Flavia Zeuxis tells that he took woven products (carpets, rugs, cloths etc.) manufactured in Hierapolis to the port of Ephesus and sent them by ship to Mediterranean countries. He also tells that he visited the Malia cape in Italy 72 times.
Laodikeia, the textile giant of the ancient world, is in Denizli. The richness of Laodikeia has been legendary throughout the ancient world. The biggest source of this wealth is a raven colored sheep grown in Laodikeia and their weaving products.
The tunics woven in Laodikeia, known as Trimitia, were so famous that for this reason the city was once called "Trimitaria". The most beautiful textile products of the ancient period were woven in the Lycos Valley. Weaving products even surpassed Miletos. In ancient times, the cities named Caria, and Lydian were rivals to Laodikeia, Colossai and Hierapolis. Washing and dyeing of wool has become an important sector in the Lycos Valley. The most important industries in Ionia, Lydian and Phrygia within the ancient geography are fabricated textile production.